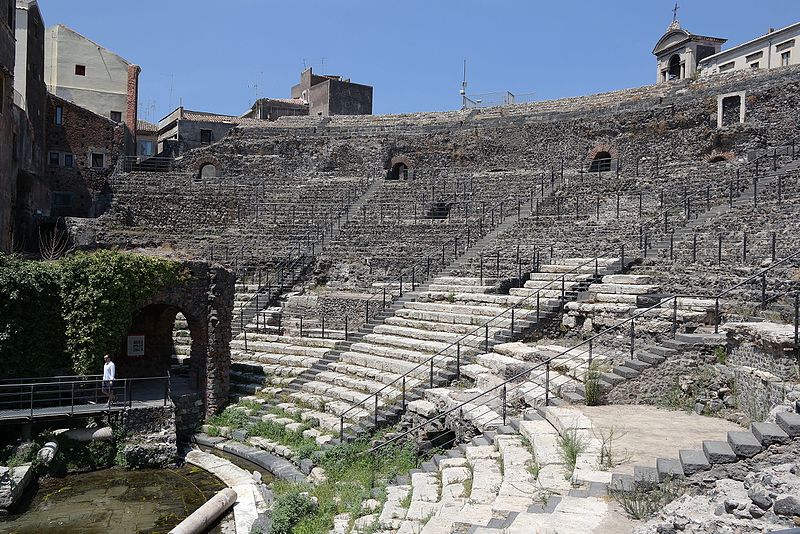 Reopening of the Greek-Roman Theatre of Catania
CATANIA – The ancient greek-Roman theater reopens to symphony performances, opera, dance and drama. This was possible thanks to the work that enabled the achievement of over 1300 seats in the auditorium that first they proved unsafe. The events will no longer occasional events, but will follow a multiannual program, according to the agreement signed yesterday by the City of Catania, by the Regional Department for Cultural Heritage and Tourism and Bellini Theatre. A new stage of splendor to the ancient amphitheater begins, and the reopening viewers will start on the first Sunday of July, with the season of the shows that will continue until late September. The role of coordination, selection and organization of cultural activities will be entrusted to the Bellini Theatre. The proposed activities will not only from the region but from all over Italy. The greek-roman theater, will be inserted in the circuit of the "Stone Theatres" and they are working on a unique holiday card for the whole Sicily.
Greek Theater Romano news
It is located in the center of Piazza Stesicoro where there is a large trench that encloses some remains of Catania Roman amphitheater. Its foundations stretch beneath the modern city buildings. The great Roman monument is one of the largest in Italy. The amphitheater is formed by an auditorium of 14 steps divided into three orders with podium and covered corridors leading to the terraces on three floors that corresponded to the two kinds of exterior and attic arches. Its outer circumference is 309 meters, the circumference of the arena is 192 meters and it is estimated that it could hold 15,000 seated spectators. There were held fights between gladiators and wild animals from Africa.
The Roman Amphitheatre experienced its splendor only in Roman times. Subsequently underwent the destruction of part of the structure, in fact, in the eleventh century it was used by Roger the Norman as a stone quarry for the construction of Catania cathedral.
0